Villa Frivole, a name that invites you to relax, to be carefree and makes you feel, during your stay, like reliving the old-fashioned charm of the Belle Epoque and its sea baths. So close to the center, so far from the noise, this beautiful bourgeois house from the beginning of the 20th century, hidden in the greenery, discreetly dominates its neighbors with its high stature. You don't go down to the Villa, you go up through a small street to reach the tranquillity.
On your arrival you will be welcomed by Gaston, the dog of the house, a hard-haired dachshund who loves to be cuddled. "Gaston is someone," as his master likes to say, who has
come to rediscover his childhood memories. To welcome you, there will of course be Babette, the hostess known for her breakfasts who only are small ones
by name. You will remember her jams, cakes, compotes and pastries generously served around the large dining room table or on the terrace in the warm season.
For your accommodation, you have the choice of colours with the Ocean Blue Room or the Platin Red Room, choice
of the Little or Big Garenne with balcony if you opt for the soft atmosphere.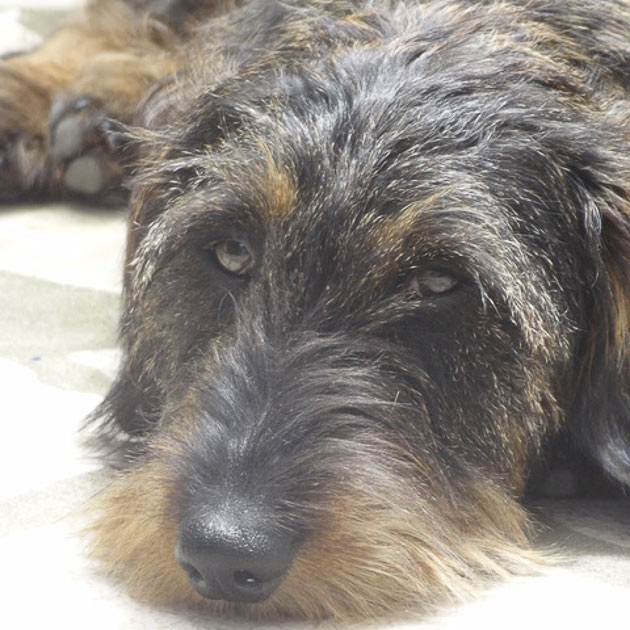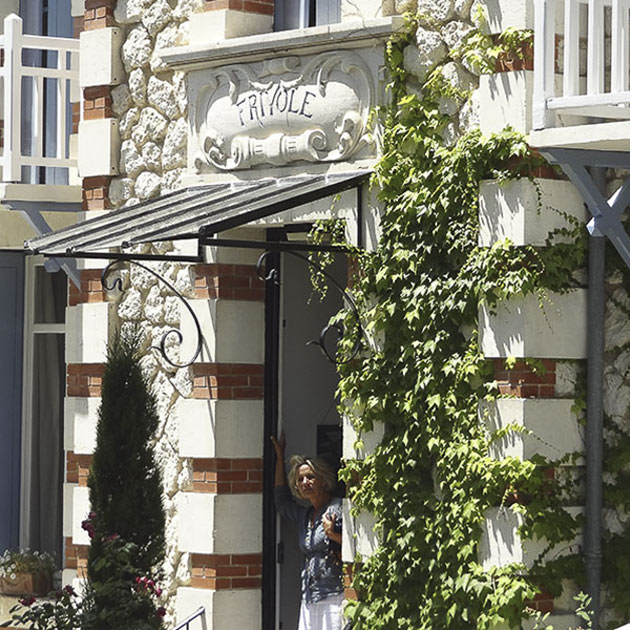 For the beaches, there as well you have the choice at about 5 minutes walking distance from the Villa.  Do you like the atmosphere of small family beaches? Go to the office in a swimsuit. Le Bureau is the name of this stretch of white sand that runs along the promenade where the terraces of the hip restaurants are spread out, facing Cordouan, "the lighthouse of kings, the king of lighthouses". Swimming is possible at any time of the day.  Are you afraid of meeting with too many people? Walk to the Platin beach, the closest to the Villa. A long, quiet and secluded cove, wilder, with a unique panorama of the "carrelets", the legendary rocks of the Devil's Bridge, with the silhouette of the "Pont du Diable" always in the background. You can swim there at high or rising tide.  You prefer the wide open areas that the sea comes to surround with majestic waves, you need the fresh iodized atmosphere of La Côte Sauvage where surfing is king. But you will need the bicycle, (about 1 hour) or the car to reach this face to face of the forest and the sea. Invigorating bathing guaranteed.
Of course, your hosts will be happy to share with you their favourite addresses for lunch and dinner, shopping, sightseeing, tasting…
 La Villa Frivole, yes a real opportunity to have a real meeting…
Jean-Jacques Vallée
Les Hauts de Talmont